Available Bulldogs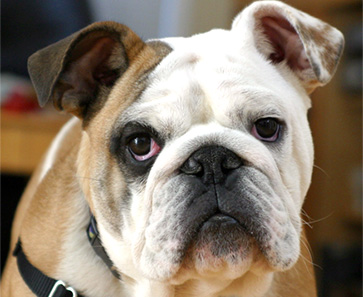 Please fill out an application, then contact us including the state you live in, your full name, and a telephone number.
A word about adoption fees:
The bulldog you adopt from us will be spayed or neutered, up-to-date on shots, will have been screened for parasites, and have gotten bloodwork to determine if they have any medical issues. They may have required thousands of dollars worth of surgery. Whether your Bully cost us $5,000, or $50 your adoption fee will be the same—based on the dog's age.
We rely on private donations and adoption fees to give our Bulldogs the care they need. You can expect an adoption fee of $300-$650. If you adopt a very old, or special needs dog, there is no fee. Adoption fees are not negotiable.
For more information about adopting a bulldog please email: Laurette@longislandbulldogrescue.org. You will need to fill out an application and be patient. Sometimes it takes a little while to find the dog that is just right for you.
Please note: NOT ALL  AVAILABLE DOGS ARE LISTED ON THIS PAGE.
While you are looking around, don't forget to check out our upcoming events, our online store and supporters!